A Llandudno locksmith you can trust
locked out of your vehicle, home or business? Call us, our emergency locksmith service is available 24/7 365 days of the year.
Llandudno LOCKSMITH IS THE ONLY LLANDUDNO AND NORTH WALES LOCKSMITH SERVICE YOU WILL EVER NEED!
Did you lock yourself out of your home or office? Maybe you lost your master key, and you can't unlock your premises now? Or you have a property that you want to do a lock change for safety? Need a spare key for a room mate ? Landlord?
Llandudno Locksmith is here to help you with all types of locksmith services, including, commercial, residential, automotive, temporary boarding, upvc window and door repair and overall emergency locksmith issues!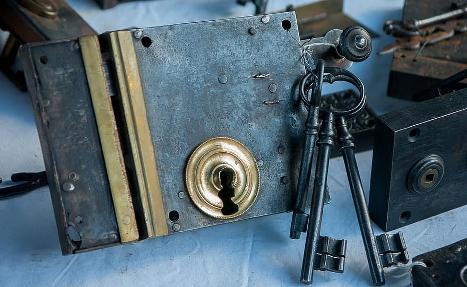 Our company is based in Llandudno, North Wales, but we are serving the entire North Wales coast, including Llandudno,Rhyl, flint, Bangor, Caernarfon, and Anglesey. We are proud of our long list of satisfied customers, and we are 100% committed to client satisfaction.
WHY CHOOSE Llandudno LOCKSMITH
We are a one-stop locksmith service capable of resolving all types of lock-related issues. Take a look at what makes Llandudno Locksmith stand out from the pack, and why you should choose us:
Skilled and experienced locksmiths – years of experience with various lock-related and security tasks ensure that we can handle even the most challenging tasks.
Versatile locksmith service – whether you need to get back inside your home, or replace your locks, we are here for you!
Fast and friendly – our team is capable of responding to emergencies, and taking care of your lock problem in the shortest possible time frame. Furthermore, we do our best to keep a smile on our faces throughout the entire process!
Committed to customer satisfaction – the feedback we receive from clients is the best indicator of the quality of our service. Llandudno Locksmith are willing to go the extra mile to meet and exceed your expectations!
Honest pricing – our goal is to provide outstanding service at affordable rates. We want to see you smiling, and we believe that resolving your issue at budget-friendly prices is the way to do that!
Installing high-security locks for the optimal protection of your offices/properties.
Commercial lock replacement in the event of losing keys or for any other reason.
Installing access control systems for added security and protection.
Llandudno Locksmith also have experience with lockouts, master key systems, high security locks, keyless access, key fobs, push bar exit devices, magnetic locks, privacy locks, entry locks, storeroom locks, and other commercial hardware.
Llandudno Locksmith team is at your disposal in Llandudno and throughout North Wales, and we are ready to respond to your call seven days a week. Llandudno Locksmith have the experience needed to provide advice on what solutions are the best for your company. Llandudno Locksmith want you to feel that your company is safe and secure, and we want to ensure that our pricing is honest and affordable.
For the skilled Locksmiths of Llandudno Locksmith, no task is too complex. Llandudno Locksmith make sure to treat each customer equally and fully committed to providing outstanding locksmith service. For Llandudno Locksmith, it doesn't matter if you need us to replace a new cylinder or install an entire access control system. We will ensure to arrive at the destination quickly, and handle your problem efficiently!
WHEN DO YOU NEED A AUTO LOCKSMITH?
Whenever there is something wrong with your car keys or locks, that is when you should call an automotive locksmith.
Llandudno Locksmith are there to help.
Imagine that your key has bent or broken, and you can't enter your vehicle anymore.
Even worse, you might have lost your keys, and you need to replace the lock urgently.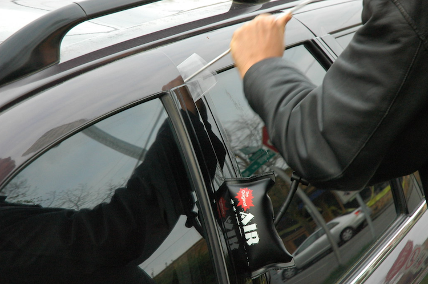 Locked out of your car? Llandudno Locksmith have got you covered there, too! Automotive lockouts have become trickier over the years with the new anti-theft devices that can lock you completely out of the vehicle if you don't have a physical key there to unlock the door. Llandudno Locksmith auto locksmiths are trained in a variety of ways to be able to get into your car without tripping these systems and can save you a tow to the dealership or garage and avoid costly towing fees.
TRUSTWORTHY LOCKSMITHS
It is not only about being experienced and knowledgeable. Llandudno Locksmith are aware that we need to have all the necessary paperwork and keep up with the latest regulations and training. That is why our company makes sure to be insured and DBS checked, which guarantees your safety.
While others may not think it is a necessity, Llandudno Locksmith are also proud of being transparent and honest in our work. We are ready to discuss potential solutions with you and find the one that perfectly suits your needs and budget. It is what makes us a favourite choice of clients throughout North Wales!
COMMERCIAL LOCKSMITH SERVICES
Llandudno Locksmith is a small business where each staff member is like a family. We care for our customers because we care about our company, and we perfectly understand why you might be concerned about your business' premises.
Whether you are setting up new offices in Llandudno or looking to renovate your company's property in Llandudno Junction, Llandudno Locksmith are here to make sure that you get a premium quality solution for your locks.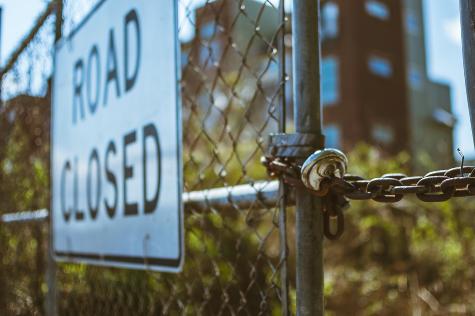 WHY IS LOCK REPLACEMENT A SMART MOVE?
Replacing your locks is essential if you or another employee has lost your keys. In that case, there is a realistic theft risk, and you need to react by contacting Llandudno Locksmith to replace your locks. Even if all employees were responsible for keeping their keys safe, it is still wise to replace your locks. It is the best way to prevent unauthorized entrance and keep your assets and property safe.
Most residential keys can be copied at any hardware store in North Wales, even if they say "Do not duplicate" on the key! If you have ever entrusted someone with your keys, like a contractor or a pet sitter, even for a temporary time, they could have made copies. There could be someone who has your keys that you don't even know about, causing a huge risk to the security of your home. A quick and easy fix to this would be to get your locks changed by calling Llandudno Locksmith.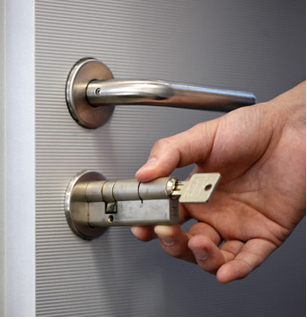 RESIDENTIAL LOCKSMITH SERVICE
Imagine this situation – you were just leaving your home in Llandudno when you realized that you locked yourself out of the house! Believe it or not, this problem happens more than you can imagine. Over the years, Llandudno Locksmith has had numerous clients that called us to resolve their lockout situation.
The problem is when a lockout occurs late in the evening or on a Sunday. That is why Llandudno Locksmith is available seven days a week. We want to be at your service, and provide a fast response whenever you call us.
Llandudno Locksmith phone is available from 24/7 365 days a year, and all it takes is to give us a call. We will send a professional locksmith your way, and they will start by assessing the situation and coming up with the right solution.
Llandudno locksmiths will make sure to bring all the necessary equipment so that they could react promptly. In case you are wondering, we can help you with lockouts, lock changes, digital keypad installation, door jamb repair and reinforcement, security upgrades, custom hardware matching, lock servicing, and much more.
WHY SHOULD HOME SECURITY BE YOUR TOP PRIORITY?
The statistics indicate that burglars present a real danger for homes in Rhyl, Bangor, Llandudno etc.. and other locations throughout North Wales. Fortunately, the technology works in favour of homeowners and enables a high level of home security to be installed.
Today, you can find a wide range of advanced locks that can keep your house or apartment safe. Smart locks that use key cards, as well as digital locks that you can connect to a smartphone, are only some options that you can choose. Llandudno Locksmith team of professionals is there to help you find the best solution for your property and location.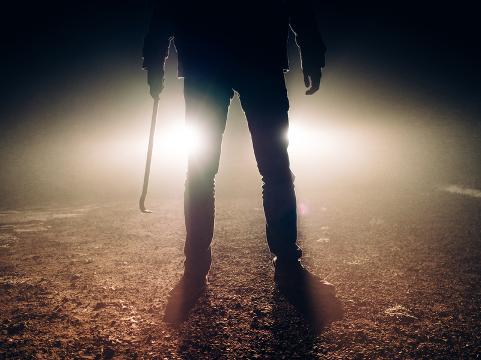 Burglary facts
1. Most burglaries happen between 10am and 3pm
2. Burglars tend to avoid homes with security systems
3. The majority of break-ins are committed by burglars who live nearby
4. Most burglaries happen in under 10 minutes
5. Nearly 30% of burglars enter a home through an unlocked door or window
6. But more than a third enter through the front door
7. Burglars usually go to the master bedroom first
8. 47% of burglaries are 'spur of the moment'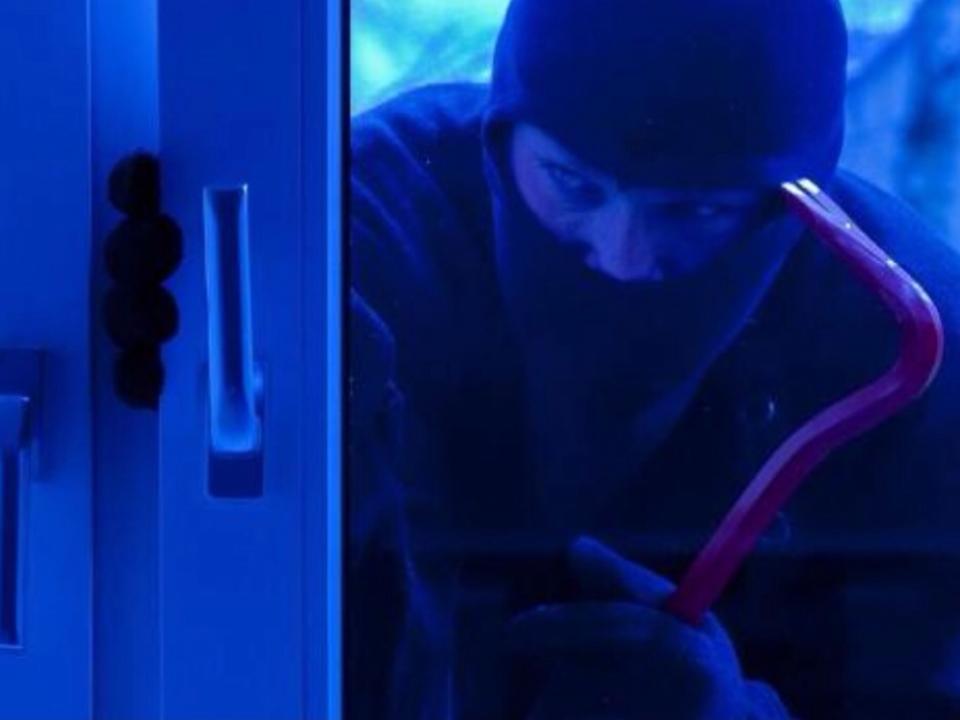 INTRUDER ALARM SERVICE
Llandudno Locksmith security alarm systems are designed to provide enhanced comfort, safety and convenience. We can place intrusion sensors at every entry point to your office or home. As soon as any of the sensors are triggered, the Control Panel and Monitoring Center are alerted. Best of all, you can monitor your home even when you are not there!
Benefits of Alarm Systems:
Protects Valuables
Deters Crime
Allows remote access to your home/business premises
Can reduce home insurance premiums
More importantly – Provides peace of mind
Great value for ultimate security, theft deterrent and peace of mind. You can speak to a member of our team for more information or contact Llandudno Locksmith for more details on this and other alarm systems installations or repairs.
"Most burglaries happen in the daytime. However, someone is home in 3 out of 10 cases. On average only there are only 14 arrests in every 100."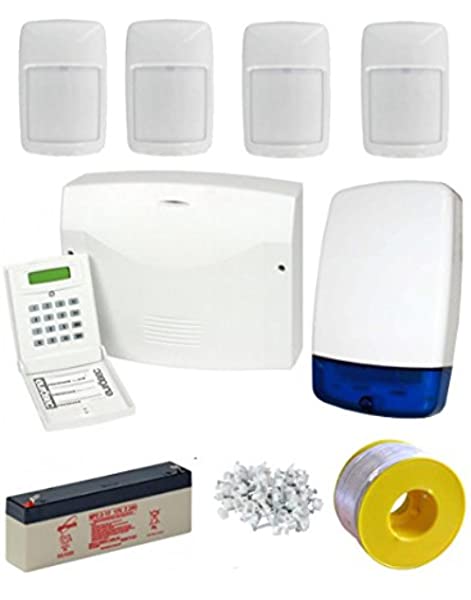 That can happen for various reasons – you may have lost your key, or you can't remember the code. Llandudno Locksmith is at your service in those situations. Whether you are in Llandudno or any other location, do not hesitate to give us a call as we are available 24/7 365 days a year.
Llandudno Locksmith are aware that experiences safe technicians are hard to come by, and that is why we pride ourselves with the knowledge that we can get things done. Llandudno Locksmith services include drill-outs, dial to digital conversions, lock changes, reprogramming, removal and installation, and sales. At Llandudno Locksmith it doesn't matter if it is big or small, we will get your safe needs taken care of for you.
CCTV and IP cameras
Have you had, or are you concerned about Trespassers?
Are employees working late and unprotected from Intruders?
Curious about what goes on when you cannot be there?
worried about your home while away on holiday?
Llandudno Locksmith install closed Circuit TV systems, also known as "Video Surveillance Systems" allow you to monitor and record activity on your property. If you want to observe the activity around your office, see who is at the door, or peek in on the office when you are away, this type of system is perfect for you. Ring Llandudno Locksmith today on 01492 58277 / 07550078634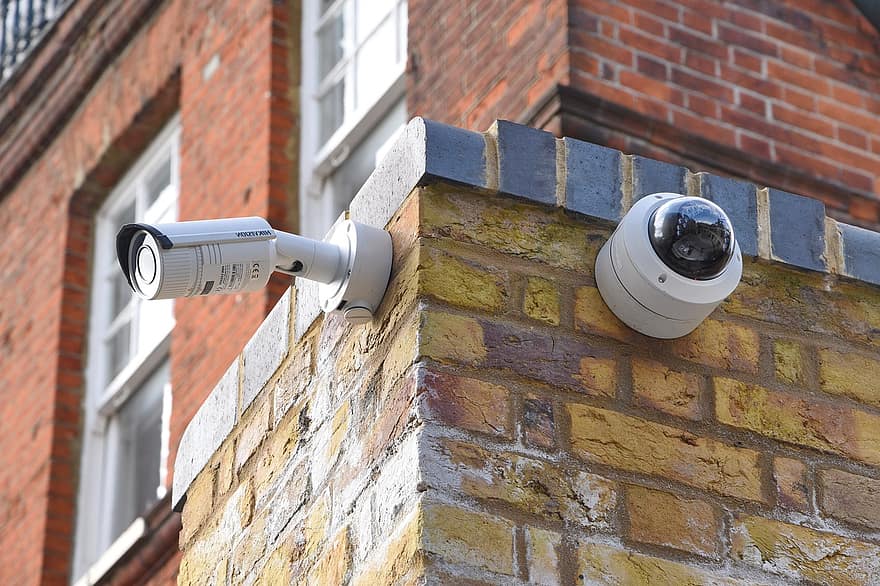 When you are in the office you can monitor activity around your building in real-time. When you are absent from the Office, you can manage the system remotely from your smartphone.
In addition to deterring criminal activity in and around your office, this type of system can also monitor employee productivity and help with employee accountability. All around, a CCTV System brings great overall benefit to your business.
How to Get in Touch with North Wales Locksmith
Do you need an urgent locksmith service? at Llandudno Locksmith Our professional and experienced staff is at your service for all emergencies regarding residential, commercial, CCTC and burglar alarms , as well as temporary boarding.
Here is what you should do to use Llandudno Locksmith reliable service.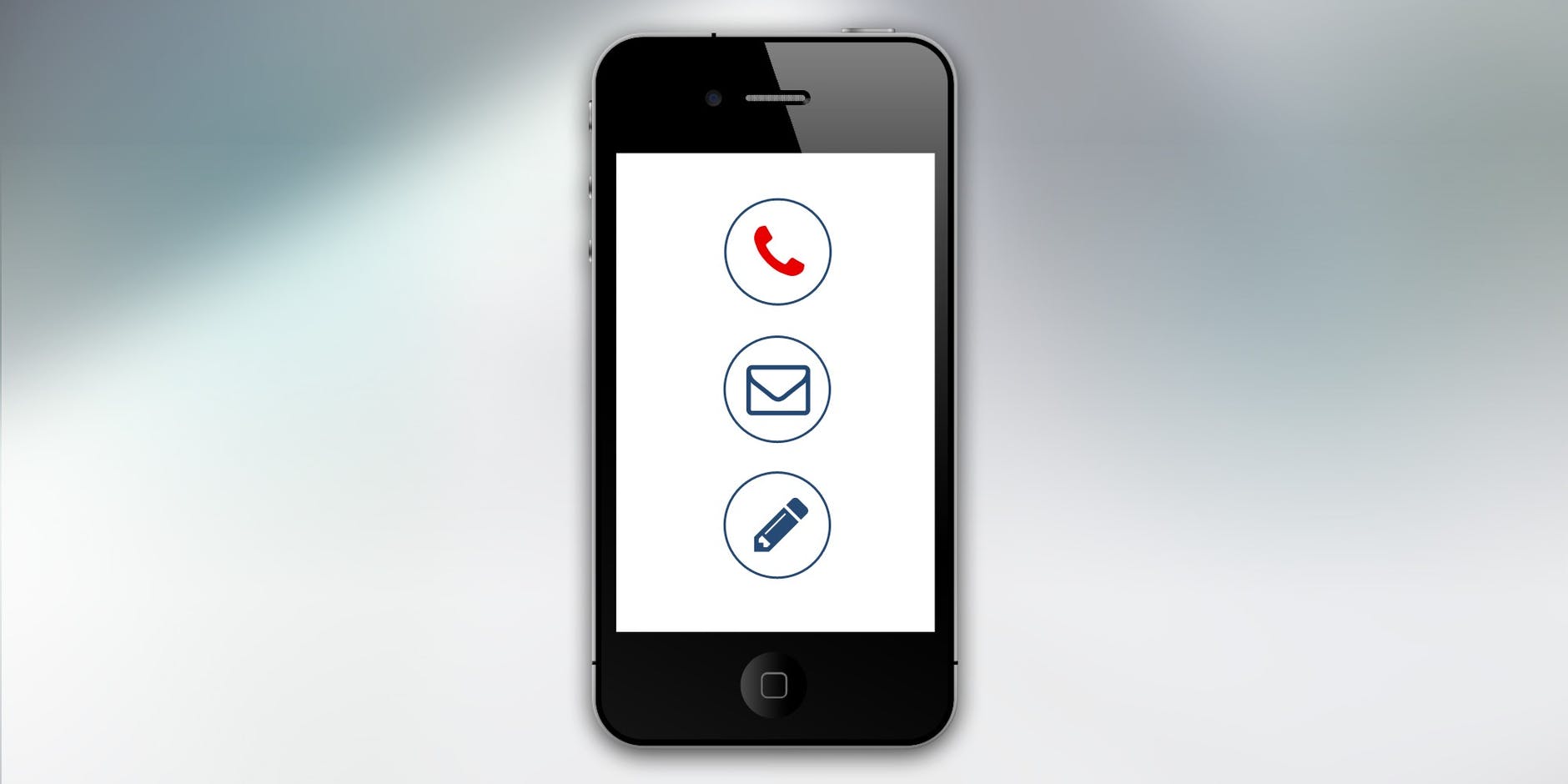 Call Llandudno Locksmith on 01492 582777 / 07550 078634, and one of our operators will answer the phone. Llandudno Locksmith are available seven days a week and 365 days a year 24hrs of the day. You can also use the contact form to get in touch, but calling us is the quickest way.
Llandudno Locksmith operator will ask you to describe your problem and inform us of your location. We will immediately dispatch a skilled locksmith with all the necessary equipment. Llandudno Locksmith headquarters is in Llandudno, and our staff will do their best to arrive within 30 minutes, or at the time we agreed on over the phone.
Llandudno Locksmith experienced locksmith will analyze the problem and come up with a solution. Your locking issue will be resolved professionally and efficiently, and you will receive an affordable price for our work.
Contact North Wales Locksmith Today !!!
Contact Llandudno Locksmith with any locksmith or security-related question! We would love to hear about your locksmith project!
Llandudno Locksmith
Llandudno Locksmith is a locally owned and operated small business based out of Llandudno, North Wales.
Our Mission
Llandudno Locksmith mission is to provide our customers with a service with a smile! Our locksmiths pride themselves in providing great customer service every time!
Give Us A Call!
01492 582777 / 07550 078634
Give our dispatch a call today so we can get you on the schedule!
Llandudno Locksmith, emergency locksmith Llandudno, locksmith llandudno, locksmith, emergency, 24 hour call out, llandudno, north wales.
© Copyright Llandudno Locksmith