01492 582777 07550 078634
North Wales Locksmith Services
LOCKED OUT OF YOUR vehicle, HOME OR BUSINESS? CALL US, OUR EMERGENCY SERVICE IS AVAILABLE 24/7 365 DAYS OF THE YEAR.
NORTH WALES LOCKSMITH SERVICES
Are you looking to install a new lock on your home in Llandudno? Or you need an experienced locksmith provider to be your company's partner in the area of securing your premises? Perhaps you are facing a car lockout, and you need to resolve your problem urgently?
If you are having a locksmith-related issue, you should call North Wales Locksmith today! We are here for you for all types of locksmith services, including residential, commercial, CCTV, Burglar alarms, Temporary boarding and emergency callout services.
Our team has years of experiences and all the necessary knowledge to respond even to the biggest challenges of the industry. On top of that, we will offer you the best combination of a fair price and exceptional service.
What Services Do We Offer?
North Wales Locksmith is an all-around locksmith service available to clients throughout North Wales, including Llandudno, Colwyn Bay, Rhyl, Bangor, and Anglesey.
Here is a complete list of locksmith services that we offer:
• Residential • Commercial • Automotive • Emergency callout services • CCTV • Temporary boarding • Intruder Alarms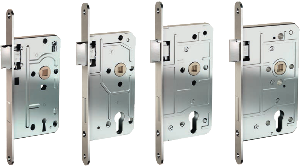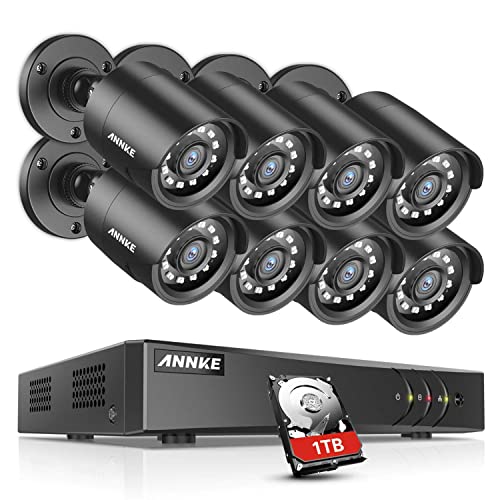 RESIDENTIAL LOCKSMITH SERVICES
We have the luck to live in a fairly safe area that doesn't have a high rate of break-ins and burglaries. However, that doesn't mean you shouldn't be cautious.
It is vital to protect your home the best you can, and having reliable locks is the first step to optimal security.
If you are a building your home from scratch, our experts can give vital advice on the best possible residential lock solutions.
The professional team of North Wales Locksmith can install your entrance, room, and basement doors and locks, as well as take care of garage, letterbox, and any other locks you may need.
We are also here for you if you were a victim of a break-in. It is important to handle all the repairs, which is why we treat that as a locksmith emergency.
Our team can arrive at your location in about 30-60 minutes, and handle all the necessary repairs to optimize your security.
Perhaps you haven't had any burglars, but you are aware that your locks are outdated.
A smart homeowner needs to update its security constantly, and we can help you to improve the safety of your home and household members.
Did You Lose Your Keys?
If you lost your keys, you could consider that an emergency, too. Now, if you have spare ones, you can always make a duplicate.
However, it may not be smart, especially if you are not sure what happened to the keys.
You can never be too sure that someone won't abuse the keys to enter your home without your knowledge.
That is why changing the lock is the right move to make. We are here for any residential locksmith services you need.
If you have separate keys to your home, bedroom, basement, and other areas of your house, you may want to consider a master key. In short, it is a single key that can open multiple locks.
It is a far better solution than carrying a set of keys, which can be inconvenient.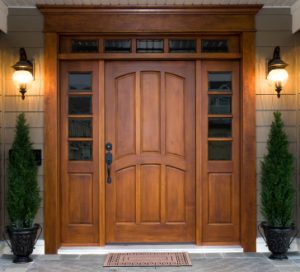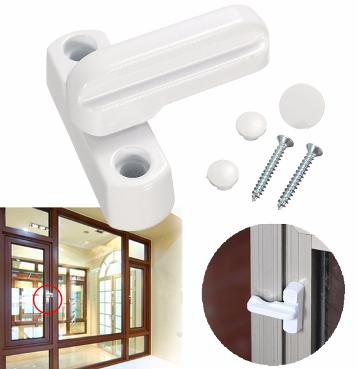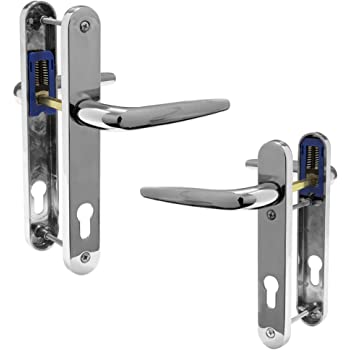 NORTH WALES LOCKSMITH RESIDENTIAL SERVICES:
• Key duplication
• Key extraction
• Lock installation, replacement, and repair
• Master keys
• Emergency break-in repair
• Garage, letterbox, basement, and any other lock installation
• Lockout services
Commercial Locksmith Services
If you are running a business, you have to be responsible, especially when it comes to security.
You don't want to risk unwanted access, or a break into your facility. That is why you can't allow to miss even the smallest safety detail.
North Wales Locksmith can perform a security check and suggest the best possible solutions for your company.
Some businesses go with classic keys, but most of them are using access control systems. These are keycards that are easy to carry and can easily be reprogrammed.
Thanks to this access control system, it is far easier to set different access tiers, as well as deal with an employee leaving.
We are experts in setting up electronic and other lock types, and we can do the job efficiently, and at an affordable price.
We are also there for any other commercial locksmith issue you may have.
For example, we can quickly handle a jammed key or perform key extraction.
We can also duplicate keys and lock changes, as well as do a master key that will secure you easy access to any area in the facility.
Thanks to the master key, you can only carry a single key and enter any room you want (you choose which rooms).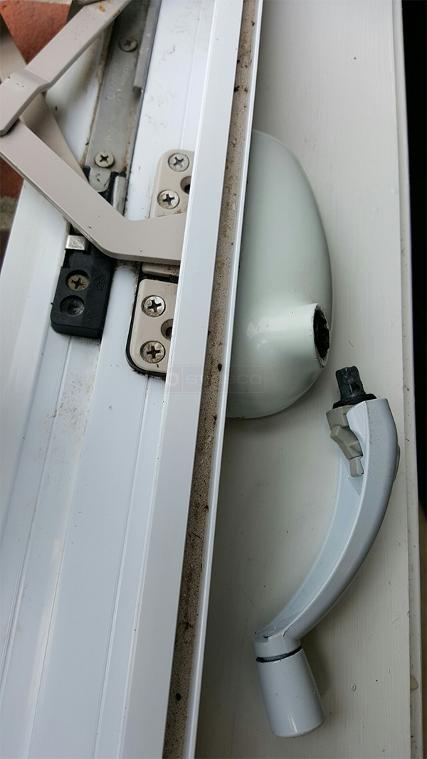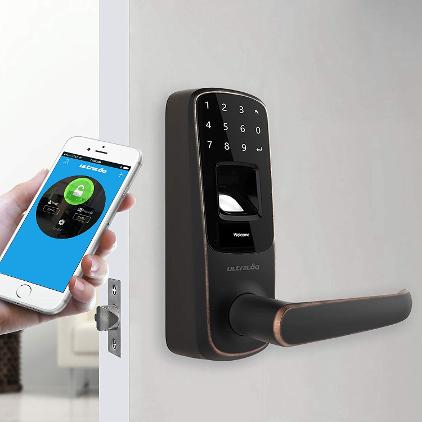 NORTH WALES LOCKSMITH COMMERCIAL SERVICES:
• Key duplication
• Key extraction
• Lock replacement
• Master keys
• File cabinet, safe, and other keys
• Lockout services
• Security check
• Access control systems
When it comes to lock repair, it is crucial to think in advance. If you feel you started having problems with fitting or turning your key inside the lock, it is the first indicator that it is suffering from wear and tear.
Locks do not last forever, and it is important to replace them as soon as you notice functioning issues.
That way, you will avoid a potential key jamming, but even if that happens, our team can help you.
We are also experts in providing door lock repair and replacements.
Our team has in-depth knowledge about locks & security mechanisms, and we can help you to replace or repair anything needed for your keys to function perfectly.
We will do our best to make that possible in the shortest possible time frame!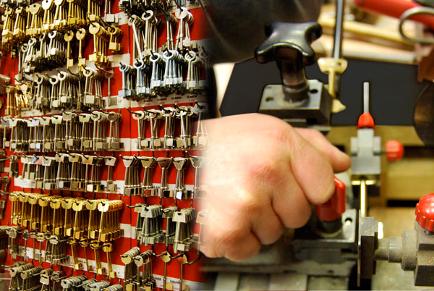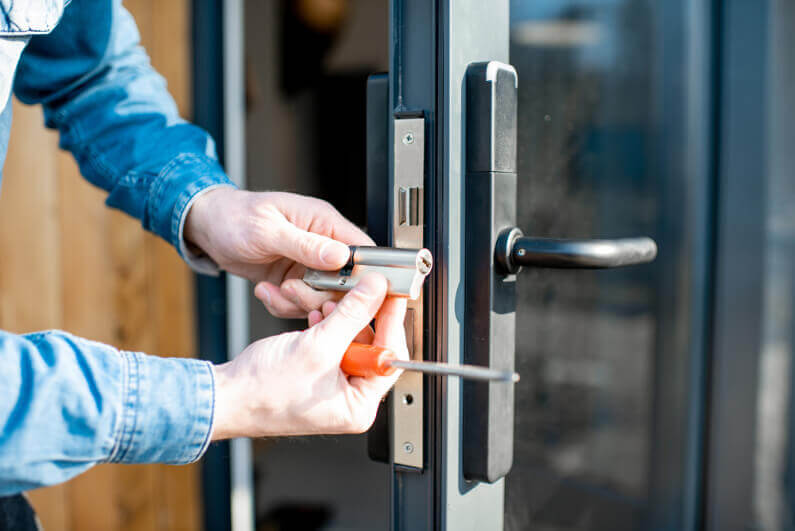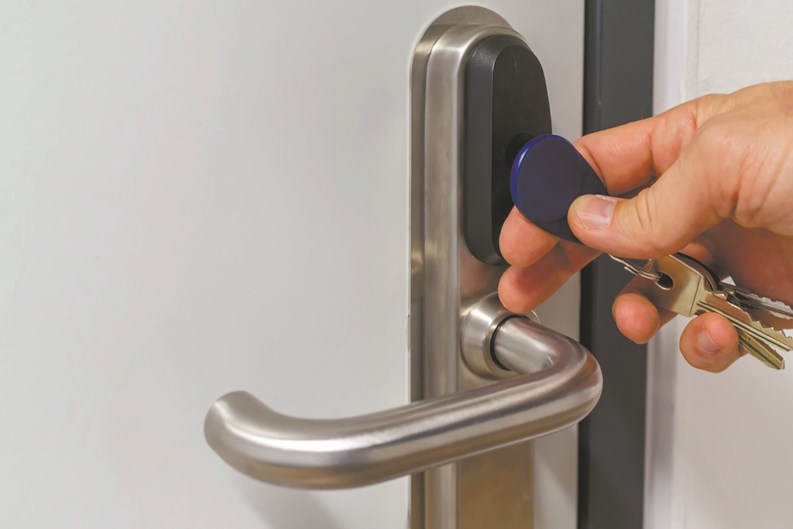 NORTH WALES LOCKSMITH AUTOMOTIVE SERVICES:
• Key broken in door lock/ignition
• Emergency Lockout service

The most common emergency we face is a lockout. You may accidentally leave your keys in your car, and close the door, only to realize they lock automatically.
If you are far away from your home, or you don't have a spare key, you will need a professional to find access into that car.
We are aware that you don't have any time to lose, especially if you need to continue the journey to your destination as soon as possible.
Wherever you call us from Llandudno or the North Wales area, we will do our best to arrive at the location in 30-60 minutes , or a time agreed.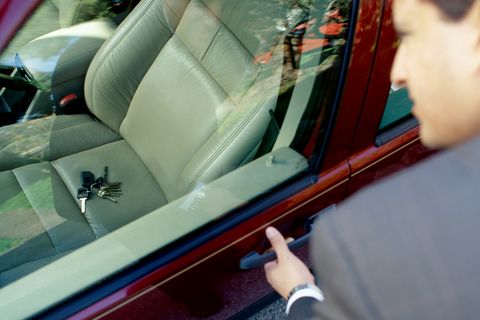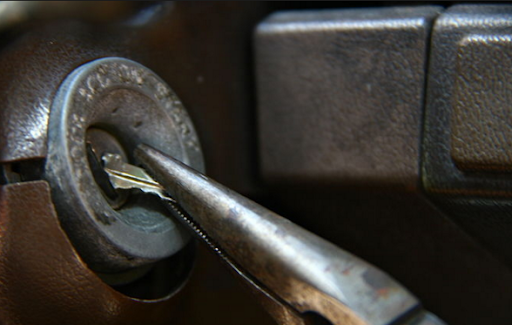 EMERGENCY LOCKSMITH SERVICES

Emergency locksmithing is not like other locksmith services. Here, you need to be ready to act quickly and resolve the problem efficiently. An emergency might be a home that was just broken in and needs urgent lock replacement so that the household members can feel safe again.
The most common emergency we face is a lockout. You may accidentally leave your keys in your property, and close the door, only to realize your nigh latch has closed behind you. If you are far away from your home, or you don't have a spare key, you will need a professional to find access into that home.
Wherever you call us from Llandudno or the North Wales area, we will do our best to arrive at the location in 30-60 minutes , or a time agreed.
Furthermore, we will ensure to gather all the important information from you via the phone call so that we can speed up the process. Our qualified Locksmiths will still analyze the issue, but getting the tools ready can shorten the time frame needed to complete the project.
North Wales Locksmith is your go-to provider, whether you locked yourself out of your home, holiday let, or office. We have years of experience in providing emergency services, and we are only a phone call away whatever you need!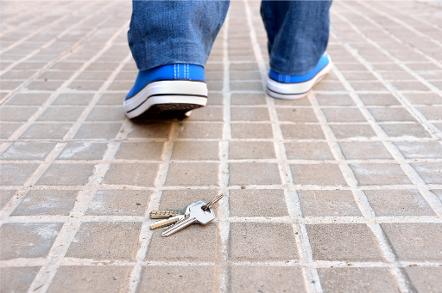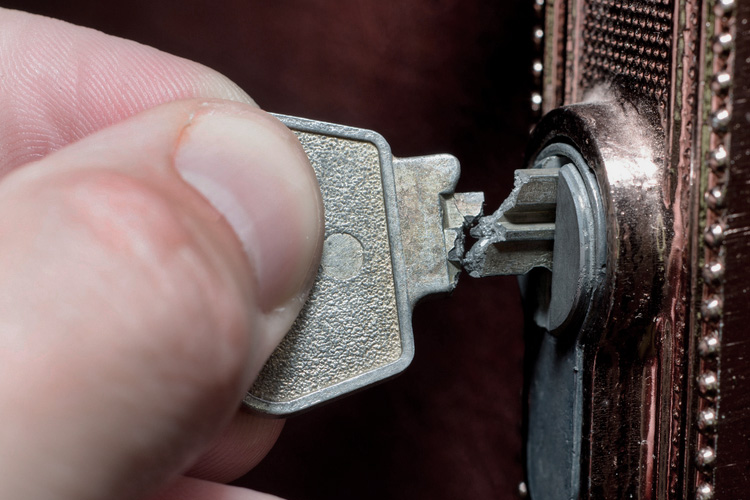 EMERGENCY SERVICES WE PROVIDE:
• Home, office, car, property let, and other lockouts
• Break-in repair/ boarding up
• Lock replacement
• vehicle Lockout, broken key
• Key extraction
As long as you consider something an emergency, we will consider it like that, too! Give us a call to arrange all the details, and we will come to your location in no more than half an hour.
INTRUDER ALARM SERVICE
Our security systems are designed to provide enhanced comfort, safety and convenience. We can place intrusion sensors at every entry point to your office or home. As soon as any of the sensors are triggered, the Control Panel and Monitoring Center are alerted. Best of all, you can monitor your home even when you are not there!
Benefits of Alarm Systems:
Protects Valuables
Deters Crime
Allows remote access to your home/business premises
Can reduce home insurance premiums
More importantly – Provides peace of mind
Great value for ultimate security, theft deterrent and peace of mind. You can speak to a member of our team for more information or contact us for more details on this and other alarm systems installations or repairs.
"Most burglaries happen in the daytime. However, someone is home in 3 out of 10 cases. On average only there are only 14 arrests in every 100."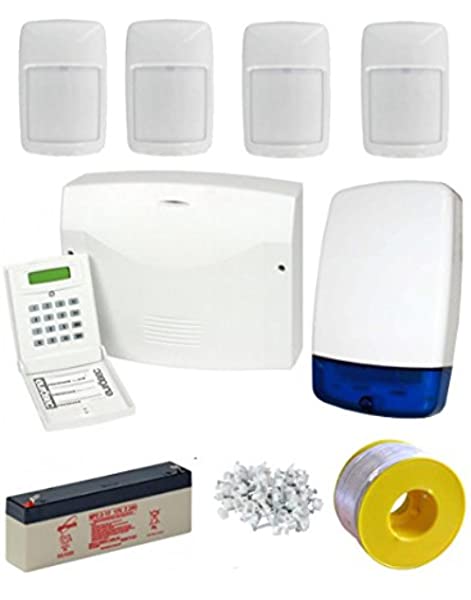 CCTV AND IP CAMERAS
Have you had, or are you concerned about Trespassers?
Are employees working late and unprotected from Intruders?
Curious about what goes on when you cannot be there?
worried about your home while away on holiday?
Closed Circuit TV systems, also known as "Video Surveillance Systems" allow you to monitor and record activity on your property. If you want to observe theactivity around your office, see who is at the door, or peek in on the office when you are away, this type of system is perfect for you.When you are in the office you can monitor activity around your building in real-time. When you are absent from the Office, you can manage the system remotely from your smartphone.
In addition to deterring criminal activity in and around your office, this type of system can also monitor employee productivity and help with employee accountability. All around, a CCTV System brings great overall benefit to your business.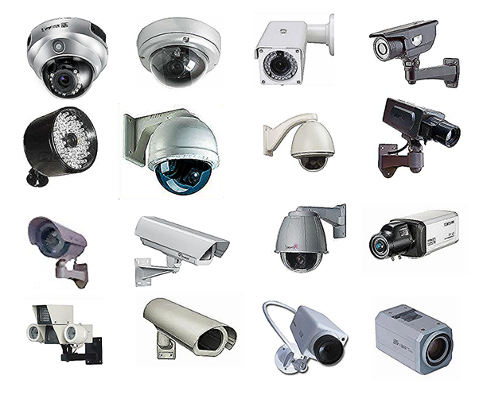 We Are Open Seven Days a Week!
You never know when a locksmith issue will strike, and we are aware of that. It is why North Wales Locksmith works every day 24/7. Yes, that includes Sundays and holidays! You can reach us 365 days a year, and we are ready to come to any location throughout North Wales.
We will give our best to arrive at the destination in no more than 30-60 minutes. Your time is precious, and we respect that. It is why we don't only come to the location quickly, but also make sure to provide quick and efficient service.
Our top priority is outstanding service and complete satisfaction. Give us a call today to discover why we are the favourite North Wales locksmith service!
NORTH WALES LOCKSMITH
North Wales Locksmith is a locally owned and operated small business based out of Llandudno, North Wales.
OUR MISSION
Our mission is to provide our customers witha service with a smile! Our locksmiths pride themselves in providing great customer service every time!
GIVE US A CALL!
01492 582777 / 07550 078634
Give our dispatch a call today so we can get you on the schedule!
North Wales Locksmith, emergency locksmith Llandudno, locksmith North Wales, locksmith, emergency, 24 hour call out, llandudno, north wales.
© COPYRIGHT NORTH WALES LOCKSMITH